It's not easy to get your dreadlocks dry after a shower. To avoid mold growth, resulting in a foul odor on your locs, you must do it correctly.
Dryers for dreadlocks are great because they take care of your dreadlocks by drying them out at the roots, leaving your hair frizz-free and knot-free so that you can go about your day with ease.
Table of Contents
You can acquire the best hair dryer for dreadlocks to spare yourself hours drying your dreadlocks before an electric fan. These are high-powered blow dryers that will dry your hair without damaging it.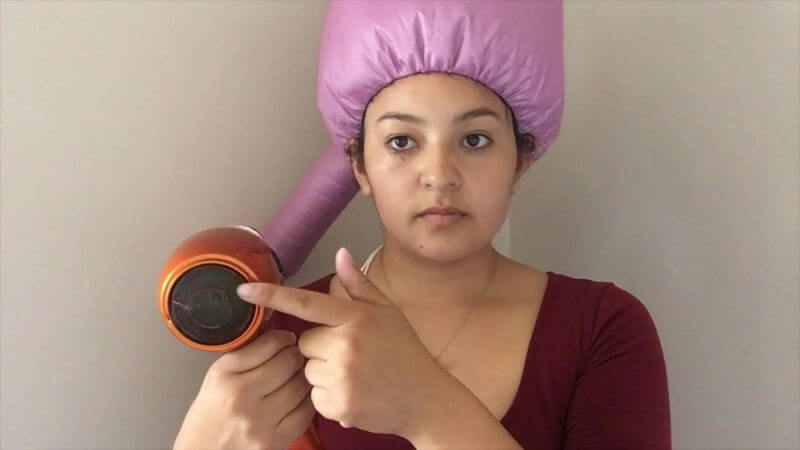 HTW Dreads, went over 5 of
the best dreadlocks dryers of 2022
Check out the following dryers
to see which one is right for you or the tips about

If you want to dry your dread at the beach, it's a good option too !!!
Throwback to drying them dreads at the beach☀️⛱️
I miss goa😭😭😭#dreads #dreadlocks #reggae #goa #beach pic.twitter.com/iifewLf2Gy

— Christopher Lazarus (@DreadIndian) November 6, 2020
Panasonic EH-NA65-K Nanoe Dryer
This is a dryer designed specifically with dreads in mind. It is called the EH-NA65-K Nanoe Hair Dryer, and it features three power settings and a turbo function that runs at 2700 watts.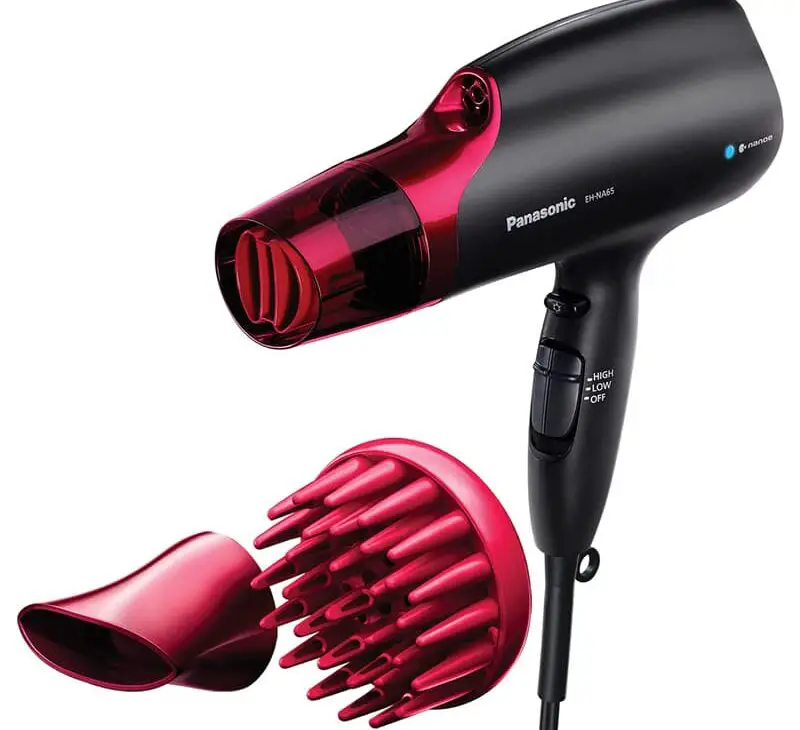 What makes this hair dryer so special is that it comes with an ultra-quiet motor, something especially important if you plan on using your dryer at night while everyone else is sleeping.
In addition, it's made with nanotechnology and ceramic components that offer less damage to your dreadlocks during use. In addition, its cord swivels around 360 degrees, and it contains negative ions for added protection against damage during use.
This dryer has a two-speed setting that lets you find the right speed for different hair types, and 3 heat settings allow you to customize the drying process.
Unique dual airflow quick-dry nozzle makes drying hair easier
Ionizing technology draws moisture from the hair
3 attachments, including diffuser attachment
Slightly bigger than other dryers
---
SRI Salon Dry Pro
This blow dryer can be used in three different ways to give you what you need to have shiny and beautiful dreads. It comes with a concentrator attachment, diffuser attachment, and comb attachment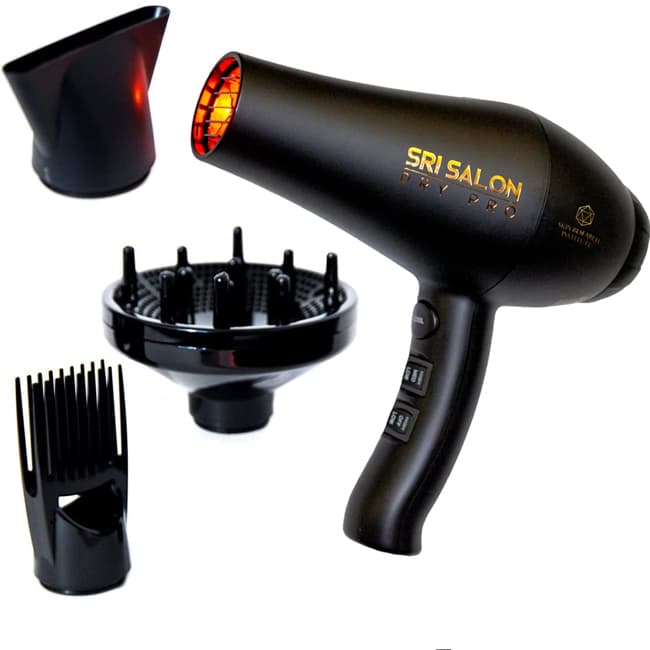 It has negative ions, which help reduce frizz and improve your hair health. The negative ions help lock in moisture, stop split ends, and even help prevent dandruff.
The advanced infrared light technology offers a faster drying time than ever before which means you can wash your hair quicker and get on with your day more quickly. 
Professional equipment
Reduces drying time significantly
Increases natural moisture levels in hair
Lightweight and easy-to-use
Gets rid of frizzies and static
The latest technology – infrared heating
This is a lightweight, quiet hair dryer that reduces hand fatigue making it much easier to
The attachments are not easy to snap on.
---
The BaBylissPRO Nano Titanium Hair Dryer
This dryer boasts 2000 watts of power and a dual ionic generator. The BaBylissPRO Nano Titanium Infrared Ceramic Ionic Hair Dryer uses infrared heat, which means there's no direct exposure to hot air. This results in an even flow of air that dries your dreadlocks while keeping them healthy.
It comes with six-speed/heat settings and a cool shot button, so you can adjust your temperature according to what works best with your type of hair and style. If you want smooth locks, then go for a lower setting; high heat settings tend to damage hair over time. It also has a removable filter which makes cleaning easy.
Oh! And did I mention that it only weighs 1 pound?
Some models are twice as heavy, making them cumbersome enough that they make maneuvering around our heads awkward—and hard on our wrists—but not with the BaBylissPRO Nano Titanium Hair Dryer!
Lightweight, ergonomic handling for less hand fatigue
Dries hair faster
Less frizz with ionic technology
Great for all hair types, including thick & coarse hair
Removable filter
Can get extremely hot if not properly managed
---
Jinri Hair Dryer 1875W
Jinri professional hairdryer is a must-have tool if you care about your hair's health and look. It uses negative ion technology to balance moisture, fight frizz, and dries your hair faster than a regular dryer, saving you tons of drying time.
It includes a cool air setting for styling tourmaline ceramic high-efficiency heating technology to minimize static electricity that causes hair damage.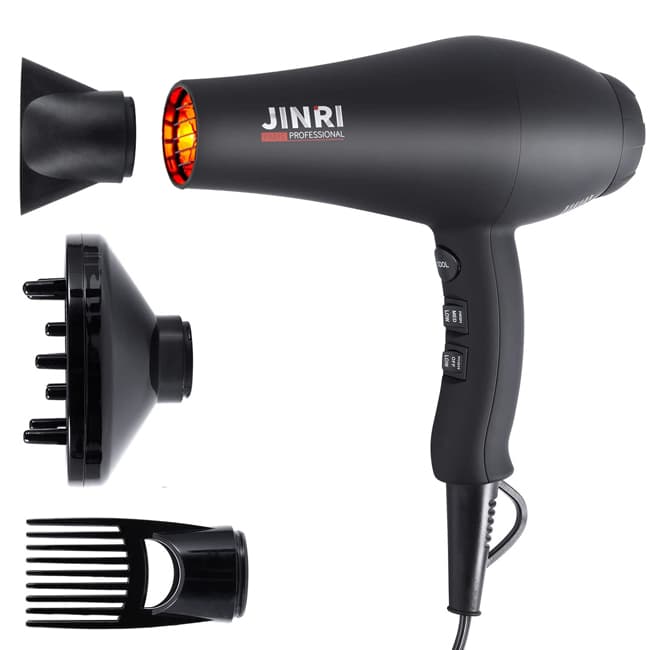 And it comes with several attachments:
concentrator nozzle for concentrated airflow on hard-to-reach areas such as around edges
diffuser to add volume or style
comb attachment
1/2 inch thick long handle, 2-speed settings, and 3 heat settings from 300 to 450 Fahrenheit, making it ideal not only at home but also in beauty salons.
Negative Ion Technology
Infrared Heat Technology
Durable and Powerful
The medium setting can still be high for some users
---
Mannice Professional Hair Dryer Powerful 3500 Watt
This is a great blow dryer that can be used anywhere, even while traveling. It has 3500 watts of power and a tourmaline coating that makes your hair shiny, smooth, and soft to touch.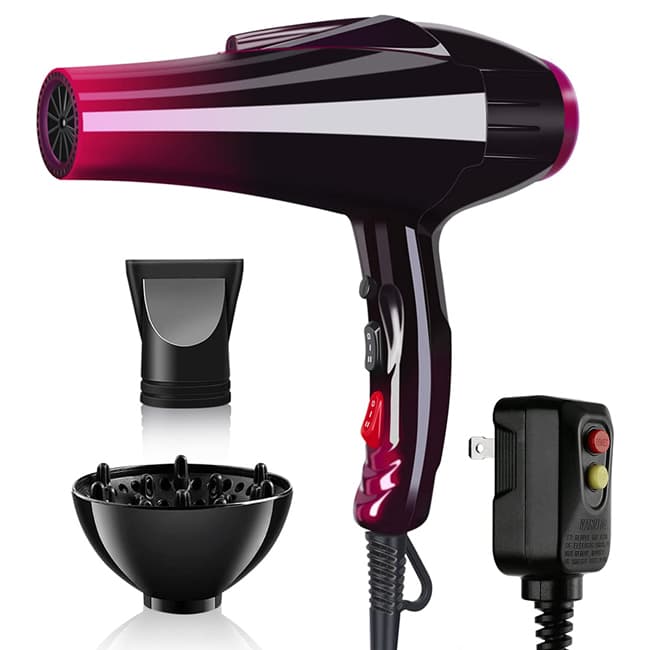 The ceramic nozzle dries hair quickly and leaves it feeling hydrated.
This blow dryer also comes with a concentrator and a diffuser, so you never have to worry about problems like you would with some other brands.  The professional hair dryer has two speed setting, three heat setting and a cool button. Don't let its name fool you—this isn't just for professionals!
Innovative heating element helps control airflow
Heavy-duty ionic hairdryer
Fast drying and smoothing
High-quality heavy AC motor
Negative ion technology
Heavy and not comfortable to hold
---
How to Choose the Best Hair Dryer for Dreadlocks ?
There are lots of hair dryer options on the market. Choosing one for your dreadlocks will be difficult, particularly if this is your first time purchasing a hairdryer.
But, to assist you, here are some of the factors to consider to get the best value for your money:
Wattage :
A hair dryer's wattage is its measurement of electrical power. This is an excellent thing to look for when choosing a hairdryer because higher wattage means a faster drying time. But keep in mind that as wattage increases, so does heat, which can damage your locks if you're not careful. If you have super-thick or curly locks, you may want to pass on high-wattage models and stick with something lower-powered instead.
Heating Element :
Every hair dryer has a heating element inside it, and not all of them are created equal. When it comes to hairdryers, ceramic-plated elements are best because they don't lose their heat quickly, which ensures that you'll always have enough power to use your hairdryer for dreadlocks at home safely. Choosing a high-heat option also means that you can use your hairdryer for longer without having to worry about it overheating.
Accessories and Attachments :
Don't skimp out on accessories; they can enhance your experience and improve your hairdryer's functionality. If you have thick, curly hair, look for a dryer with a diffuser attachment. This will give you smoother results and help prevent damage.
Heat Adjustments :
One of your best bets is to choose a dryer with heat settings. It's best to go with a cooler setting if you have fine hair or use lower heat when dealing with thick or coarse hair. Most hairstylists agree that you should keep your dryer set between 300 degrees Fahrenheit and 450 degrees Fahrenheit on average. Anything less can result in damage; anything higher can cause burns.
Size and Weight :
Before purchasing a hairdryer, it's essential to consider its size and weight. If you're unsure what weight is ideal for your hand, hold different ones at home before making a purchase—or ask your stylist. A heavy one will tire out your arm as you work through drying each section of hair. So, if you can find one that is lightweight and ergonomic, it will make styling your dreadlocks much easier on you!
Cost and Warranty :
You can get an excellent dryer for between $50 and $75, but if you want to invest in a top-of-the-line model, you can easily spend hundreds of dollars. Considering the price in mind, consider what kind of warranty your hair dryer comes with; after all, you'll be using it regularly over the years. Most models come with at least a year's worth of coverage for defective parts.
---
Final words about those 5 dryers for dreadlocks
When it comes to the best hair dryer for dreadlocks, you must be meticulous when it comes to heat and airflow speed adjustments.
Check that it fits your needs, based on the length and thickness of your dreads. At the end of the day, you get to choose which dryer you want for your dreads.
Just make sure you do your homework before purchasing one to avoid wasting money.
If you need help to keep your dreads healthy, remember to check our maintenance kits for dreadlocks !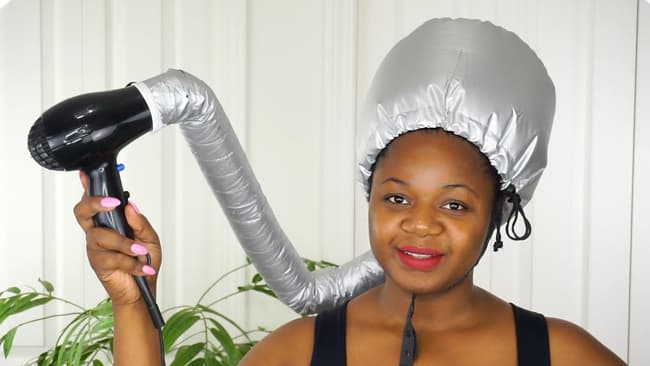 Don't forget to get your Bonnet to fix on the dryer to protect your dreadlocks !!!