Conditioners and dreadlocks are such a controversial topic in the dreads community. While some love conditioners and uses them, others don't.
Table of Contents
When using a clarifying shampoo, you are getting rid of the dirt, oils and nutrients. According to Allure, conditioners replenished the moisture shampoo previously stripped from the hair. Conditioners also place a protective layer of your hair strands to prevent breakage.
So, if you are not conditioning your dreads, then try it. Damien Walters, a well-known loctician stands by the benefits of conditioning your locs. He says a conditioned hair leads to healthy dreads, and healthy dreads has no limitations.
However, you are responsible for your dreads journey. So if you don't want to use conditioner in your hair, then it's OK. I will put links to beautiful people who use conditioner in their dreads for peace of mind. Remember what works for one person may not work for another.
You shouldn't condition starter dreads because the purpose of conditioners is to softer and detangle hair. So, if you continue to use conditioner in your hair, it will not create the friction needed to lock your dreads.
Can You Use Conditioner In Your Dreadlocks?
As I mentioned above, wait until your hair is at least one-year-old. According to your hair type, this is when your dreads are locked.
After your hair is locked, it will not unlock if you are using a conditioner. The only problem you may face while using conditioner is the possibility of buildup.
All the conditioners I reviewed below, I've spent hours researching and I've used the Shea Moisture myself.
The Best Conditioners For Dreadlocks
Shea Moisture Strengthen, Grow & Restore Shampoo and Conditioner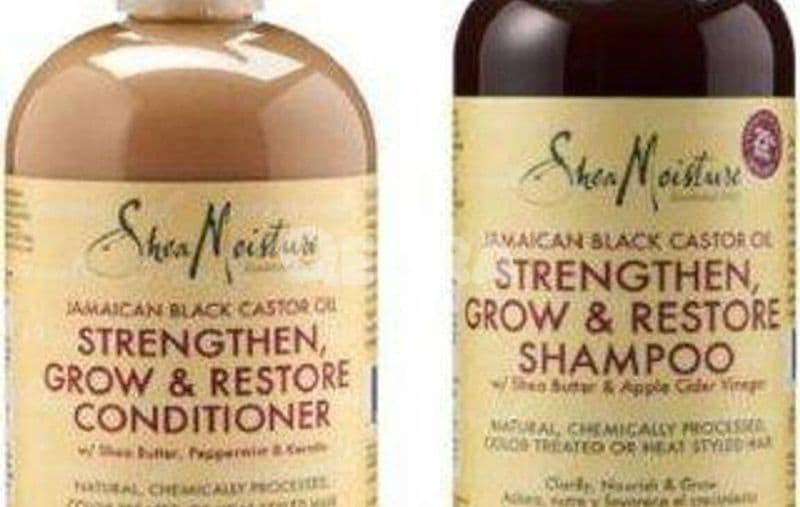 The Shea Moisture Conditioner is an excellent conditioner for dreads. It's not too thick, so it doesn't leave any buildup after a wash. Infuse with Apple-cider Vinegar, Jamaican Castor oil, and, coconut oil, it replenishes the nutrients that were previously washed from shampooing your hair with clarifying shampoo.
Because it sulfate and silicone-free it doesn't strip your dreads from its natural colour. Plus, it's great to use on dreads that have been previously coloured leaving them vibrant and long-lasting.
The Girl Book Nina shampoo and conditions her hair with Shea Moisture. However, she dilutes the water and uses an applicator bottle. She says diluting the Shea Moisture conditioner works as it keeps her from using too much product in her hair and for an even distribution of the product.
See Price Shea Moisture Conditioner.
WOW Shampoo & Hair Conditioner Set
The WoW conditioner uses a lot of natural moisturizing oils such as coconut, Olive oil, Avocado oil, Almond oil, and Argon oil. It rejuvenates weak and brittle hair as well as replenish nutrients loss from shampooing. 
It is also safe to use on dyed dreads since it is sulfate-free.
With over 21000 product reviews, the WoW shampoo and conditioner set to relieve the appearance of dandruff, dry scalp. As a result, it's an excellent alternative from the medicated dandruff shampoos. Further, it leaves your hair feeling soft and shiny as well as balance the PH in your hair.
Gunther Da Great tried the Wow Conditioner in his dreads for the first time after three years. He says to leave the conditioner in your dreads for 2-3 minutes and wash it off. After he notices his dreads laying down; it smells better with no visible buildup.
Jamaican Mango & Lime Shampoo And Conditioner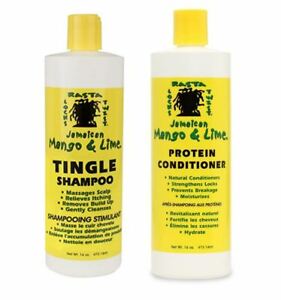 The Mango and Lime Protein conditioner hydrates hair and adds protein back into your dreads. It's a popular brand amongst people with dreadlocks because it leaves your hair feeling clean and tingly. This conditioner leaves behind no buildup and is available at an affordable price.
The protein conditioner is a little watery, but it's thick enough to moisturize and sits in your hair until it's time to wash off. Ashton from Ashley and Ashton says he mixed the conditioner with Creme of Nature Argan Oil Intensive Conditioning Treatment and let it sit while he is showering.
If you wash out your hair thoroughly dread-friendly conditioners will not leave behind buildup. Also, if your dreads are locked and mature, using conditioners will not unlock your hair.