Hey Fam,
Welcome to HTW (How To Wear) Dreads! We know you're probably new to all of this, and you're looking for some answers. We're here to help! We have hundreds of articles answering tons of questions that we all had when we were first starting out with our dreads.
Table of Contents
Whether you're an absolute beginner and Want Dreadlocks or just got your starter locs installed recently, there's something in here for everyone.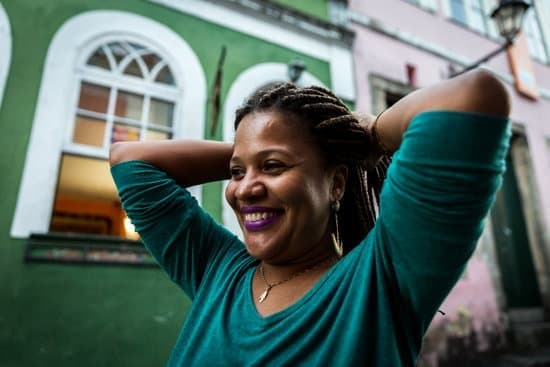 Dreads 101 : facts you should know if you want Dreadlocks
Start here if you are completely new to the world of dreadlocks. So far you just want dreadlocks without knowing what to do!

We'll start from the very beginning. Have you been wondering what exactly dreads are, whether dreads can be washed or get wet, if you can comb dreads out once you get them, or where they came from?
We've got answers for you!
If there is a technical word you don't understand, a style you don't find ! I will always advise you to consult our homemade dreadlocks dictionary.
Comb through a library of expert articles on FAQs people have about dreadlocks. Also, if you're not sure if you want dreadlocks yet, this is a good place to start, so you can learn more about them overall.
What are dreadlocks ?
Dreadlocks are hair that is matted together in a rope-like structure. But you need to know more the when, the where, the how, in one word the history of dreadlocks.
How Much Do Dreadlocks Weigh?
Even dreadlocks, which are very thick and heavy, don't weigh much. But it's always fascinated me to discover how much my dreadlocks weigh.
How long does it take for dreads to lock up?
When it comes to dreadlocks, there are four different stages of hair growth: starter, baby, teenage and adult. Discover how long it take for each stages.
The Pros And Cons Of Dreadlocks & Microlocs
Are you considering installing traditional or microlocs in your hair? Don't take decisions without knowing the advantages or inconveniences.
Can White People Have Dreadlocks?
Yes, white people do in fact have dreadlocks. However, if you don't brush or comb your hair it will dread on its own
Will Straight Hair Dread Naturally?
If you don't comb/brush your hair, it will inevitably dread. If you want dreadlocks don't do that.
How Do You Know When Your Dreads Are Locked?
After your hair goes through the teen phase, the growth stage and then the mature stage of dreadlocks it will finally go through the natural and final stage of being completely dread.
Can Dreadlocks Cause Headaches And Neck Pain?
If your dreadlocks are excessively long, it can pull on the scalp and cause a severe external compression which can give you headaches. There is more than one solution.
What's the Difference Between Sisterlocks And Microlocs?
How to choose between micro-loc and sisterlock is hard! We help you in your choice, and recommend you a suitable dreads style for you.
Sisterlocks Pros Or Cons- Is The Price Worth It?
Sisterlocks are not an easy way to get those sexy style. The cost can be exorbitant and the process takes a long time.
Can You Get Dreads Wet Every Day?
Yes, you can get your dreads wet every day, only for moisturizing purposes and it is just a little spritz. Discover the best journey for your dreads.
Types of Locs that exist if you want dreadlocks
You should start here if you're really considering getting some locs installed or to start to grow healthy dreadlocks yourself, but just can't decide which type you should get. Freeform, sisterlocks, microlocs, beardlocks… man, it's a lot, right?! When you want dreadlocks, you don't know all the possibilities, so take your time to read about the different types of dreadlocks that can fit your type of hair.
Well, we'll walk you through each type, its pros and cons, a bit on how it's installed, and things you need to consider with each style.
And don't worry. Nothing headache-inducing. It's all explained in simple, short pieces.
Installation methods when you want dreadlocks
Start here if you already know which type of locs you want to get installed, but you're not sure which method you want to go with.
We get into details on how to install each type of dreadlocks, the pros and cons, the cost, and the most important care details you need to keep in mind with that specific installation method.
Watch our video if you want some help if you want dreadlocks for your kids: How To Install Starter dreadlocks #shorts #dreadlocks
We cover everything from palm rolling to starting dreadlocks using a sponge. So take a look at the different methods and choose which one is best for what you're trying to achieve.
Beginner Maintenance when you want dreadlocks
Start here if you're wondering what exactly goes into taking care of your new locs once you get them done.
Here's where you'll find out all the fundamental maintenance practices you need to keep in mind if you want your dreadlocks to thrive through the starter and budding stages of your loc journey.
How To Take Care Of New Dreads The Easy Way?
It's always stressful when you're getting your first dreadlocks, it's a process that may take some time, but we're here to guide you.
How To Keep Dreads Healthy And Growing?
How to wash, which shampoo, oil, food, silk calf, what to avoid!! Follow our tips and you will grow healthy dreadlocks.
How To Wash Starter Loc With Stocking Cap?
In the first week after installing your starter locs, you'll want to wash your hair. But how, which shampoo?
How Do You Maintain A Faux Locs Goddess?
Goddess locs last for 6-8 weeks before they need to be re-twisted or styled around the roots. They need special maintenance! Discover here what to do.
How To Keep Faux Locs From Sticking Together?
Faux locs sticking together is a common problem that appears after burning the ends. But not only, read more to be ready.
How To Maintain Faux Locs At Night?
Like every protective style, there are a few things you need to do at night. Choose the best products to moisturizing your scalp and your  natural hair.
How Long Can You Go Without Washing Dreads?
It's very important to have clean dreads because dirty dreads attract dirt, fungus and bacteria that lead to hair loss.
How often should I wash my dreadlocks To Prevent Build-up?
If you're using products in your dreadlocks, you'll experience product buildup, and it's essential to keep your dreadlocks clean and healthy for hair growth.
Can I Wash My Dreads With Dawn Dish Soap?
For some extreme build-up removal for my dreadlocks, I had a friend who suggested trying Dawn. It's true that you can wash your dreads with dish soap, but you shouldn't do it as a first option.
How To Wear A Hard Hat With Dreadlocks?
Make sure that your hair is covered with a hard hat and with a stocking cap or cloth.
This keeps dirt out of your dreads.
How To Moisturize Faux Locs?
While not much is done with maintenance, faux locs still require the necessary steps of moisturizing, however, you should not get thick creams/oils to the length of your locs.
How To Maintain Dreads As They Grow Out?
Also like trees, they require consistency, so while your dreads are in its locking phase you must take care of them. Rosewater And Natural Oil, Washing And Re-twisting, Sleeping With Scarf at Night, Acv Rinse.
How to Keep Faux Locs From Unravelling?
To keep locs from unraveling, seal the wrapping hair with your flat iron. It's better to overlap the ends of the hair than not wrap them at all.
What is the white stuff in my dreads?
There is a point in your dreadlocks journey when you will encounter white stuff in your locs. These white particles can be product buildup, dry scalp and dandruff or your hair bulb. Discover what to do with it.
How To Stop Dreads From Itching-D.I.Y Anti-inch Spray?
With dreads, having an itchy scalp is irritating, especially if you don't know the underlying causes of your itchy scalp. Find the reasons why and how to treat it.
How To Air-Dry Your Dreads?
Air drying is using no heat on your hair and letting it dry on its own.  if you live in a place where it's cold, then blow-drying your dreads is an easier option.
What Are The Best Products For Starting Dreads?
There are many ways to on how to start dreadlocks, but you need the perfect tools to focus only on your hair! Here what you need.
Style Inspiration when you want dreadlocks
Wondering how you could style your hair if you got dreadlocks? Then, this one is for you! Comb through tons of style inspiration for different types of dreadlocks and even get to find out how your favorite celebrities installed and styled their own locs.
Jay Z, Kodak Black, the king himself: Bob Marley, Justin Beiber… the list is endless. Dreadlocks are actually really versatile, so consider this a field trip to show you what's possible with your own dreadlocks.
Every celebrity that has dreadlocks installed is unique in its own way with one thing in common: they're all looking fabulous with some amazing hairstyles.
And we'll be adding on even more as the days go by!
Products & Reviews
It's no fun when you put so much effort into looking beautiful only to end up with dry or damaged hair. That's why it's important to find the right products for you.
The complexity we try to reduce is by reviewing and recommending products and trends in the local community.
We aren't trying to make money on this blog, so we can only recommend products that we've used and/or have seen actually work either for us or our friends.
Here a selection for you
If you want to learn more or don't understant some words, i recommend to read our homemade dreadlocks Dictionary !